How I Am Beating The Recession & Staying Home With My Kids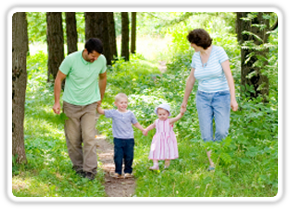 I had been searching close to 4 years for a legit way to work from home without selling products. Not that selling products is bad- it just is not for me- you see I live a mile up a gravel road and I always make fun of myself for that- if I have a party type of business I would have to pay people to come to my house (just so they could wash their cars afterward).  I found an ad in the Christianity Today and it said Moms Helping Moms Work From Home. Computer required.   I was intrigued.  Underneath it was another ad and I took it to the library also.  Because at the time I had been a stay at home mom for 6 years and we did not have internet or phone (just cell phones).   I looked at the InternetCEOMoms website first and thought okay what do they do?  So then looked at the other website- it was NOT for me-I thought to myself, "am I going to find anything for me?".   So I went back to the InternetCEOMoms website and filled out the "get more information page" and waited for the phone call…
I will say I was so impressed with the team and knew that I was going to join, even though I had to get internet and phone.   I went to work on that right away- the phone company said it would be a week-but we had built on virgin land and it ended up being 8 weeks before I got phone and internet.  I never have looked back.   My first goal was to make around $300/month and I was able to do that within my first few months of actually doing the business.  Things have changed in my life now… How you may be asking? Well, back in August 2008 my husband showed up home from work at around 11:30am.  I asked, "why are you home so early?".  He said, "they shut down the plant".  We just kind of looked at each other.  I went to work for him looking for a new job.  He, on the other hand, wanted to take a couple weeks off (he had vacation time- which they did not pay for- but he felt that he deserved it).  To be honest there wasn't anything- he had been in the automotive industry for 10 years.  After searching for two weeks I was at a loss.  I had been praying and talking to him the whole time.  We decided our best bet was to send him back to school- I knew at the time my check wasn't going to put food on the table.  After making the $300/month I did not try very hard and was making around $500 a month at the time.  So we discussed at length- My background is in dietetics, but I could not get a first shift job and put the kids in daycare-still too expensive.  So I went to a local factory and got a 3rd shift job (they are always hiring).  We went together and got him in a technical college and he just graduated in December of 2009- he had a job waiting on him and already has switched jobs now working closer to home than he ever has (the kids like that).  When I decided to go to work I knew I could make a full time income with the team and business (but like any legitimate business, it is not an overnight thing) I called my mentors and teammates and told them what was going on and who to call for help and that I would be back in a couple of months when I got my schedule figured out.  It ended up being 7 months before I touched the phone and around 9 before I got into the swing of things.  The best thing about my business is- I GOT A CHECK EVERY MONTH FOR THE WORK I HAD DONE BEFORE- TRUE RESIDUAL INCOME.  Every little bit helped- I certainly don't recommend stopping the business for any amount of time, but I am glad that there are not quotas or anything that are required. But now I want to be able to support my family if need be and I am working my way towards that- the support of this team is absolutely amazing.  My income from this business has gone up tremendously and is very steady and reliable.  We have been able to pay off 2 years of principal on our truck in the past 6 months with the money I have earned.
There would not be a business if there were not products (at least not a legitimate one).  I could go on forever about the product side of the business- that is really what made the decision to go into this business easy for me and why I stay.  Plus I am NOT A SALES PERSON!  When I looked at most businesses it was one product (which is good) or if they had a wide variety of products most people did not need them.  When the economy goes south people quit buying the expensive candles or pretty pictures for their walls- I know I do- I stick with necessities.  That is what this company does; plus it is all green.  I was sick to my stomach when I found out what was in my everyday products such as formaldehyde in baby shampoo and more (you can watch the link below for yourself)
ABC reports on the contents of bath products for kids.
The FDA says that the cancer causing agents are not listed on the labels because they are "contaminants" and therefore do NOT have to be shown!!!
I can't imagine my life if I hadn't had InternetCEO Moms involved in it. My family is definitely Happier and Healthier.  To give you just a couple of examples (or you will be reading all day) my son had his adenoids out twice and his tonsils out because he had sleep apnea from birth.  He still snored like a freight train even at the age of 5- it was really bad- people at church would say "oooohhh how cute"- I would think –"Not cute, dangerous something is wrong, but what?"  Since being with this company no more snoring (not saying this works on everyone- my husband still snores).  For me my allergy to dust mites has been helped- and I feel better about my daughter helping me clean.  I could go on and on.
This is MY BUSINESS and I am building MY FUTURE and I would LOVE to HELP YOU and YOUR FAMILY ACHIEVE YOUR GOALS and TOGETHER we can build you a BETTER FUTURE TOO!!!
CHECK OUT THE INTERNET CEO MOMS- you won't be sorry:)
---
If you would like more information on The Internet CEO Moms opportunity please contact me directly:
Brandy Stiltner
859-497-2599
randy88_99@yahoo.com
Or, visit my website:  http://www.stayhomeforkids.com
---